Monday Monday (short film)
2012 Best Short Film San Diego Asian Film Festival
2013 Los Angeles Asian Film Festival
Athens International Film & Video Festival
Writer & Director: Eric K. Yue
DP: David Raboy
Internegative (19 Mott St. New York, NY 10013)
1974-2018 / 50.5" x 39" / Father's Unfinished Watercolor Painting, Watercolor, 1/4" Plexiglass, Maple

Two wooden frames face each other. In scale, they represent either a window or a door. A closer viewing reveals a two-sided landscape painting incomplete on both sides; One side of the painting completes where the other has left blank. Across from them are reference photographs; a New York Chinatown rooftop faded from age – the other a shot-for-shot reconstruction of the same image 44 years later. The title, the address, and materials list provide a map-key for interpreting the painting as a personal cartographic document and familial legend.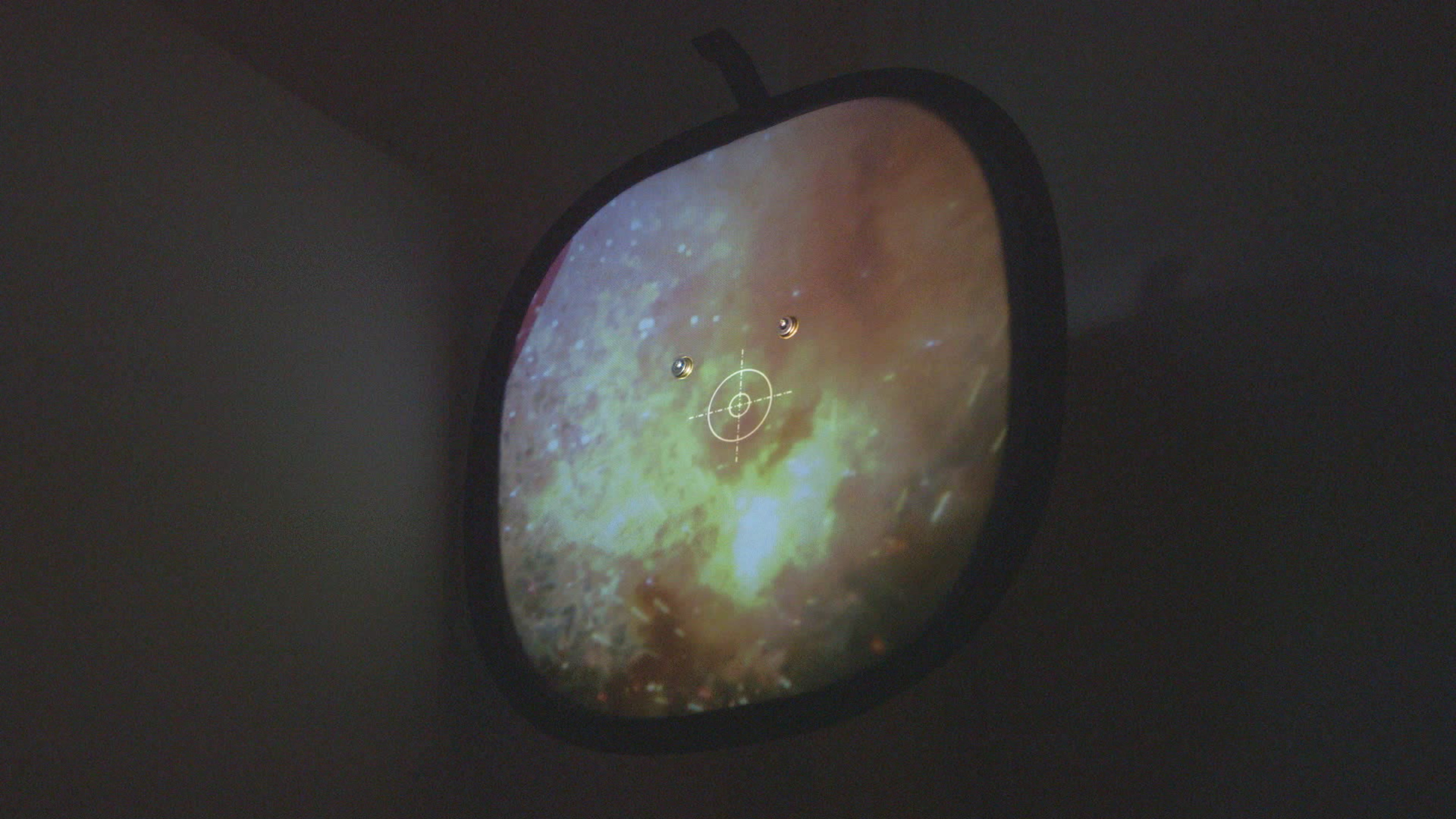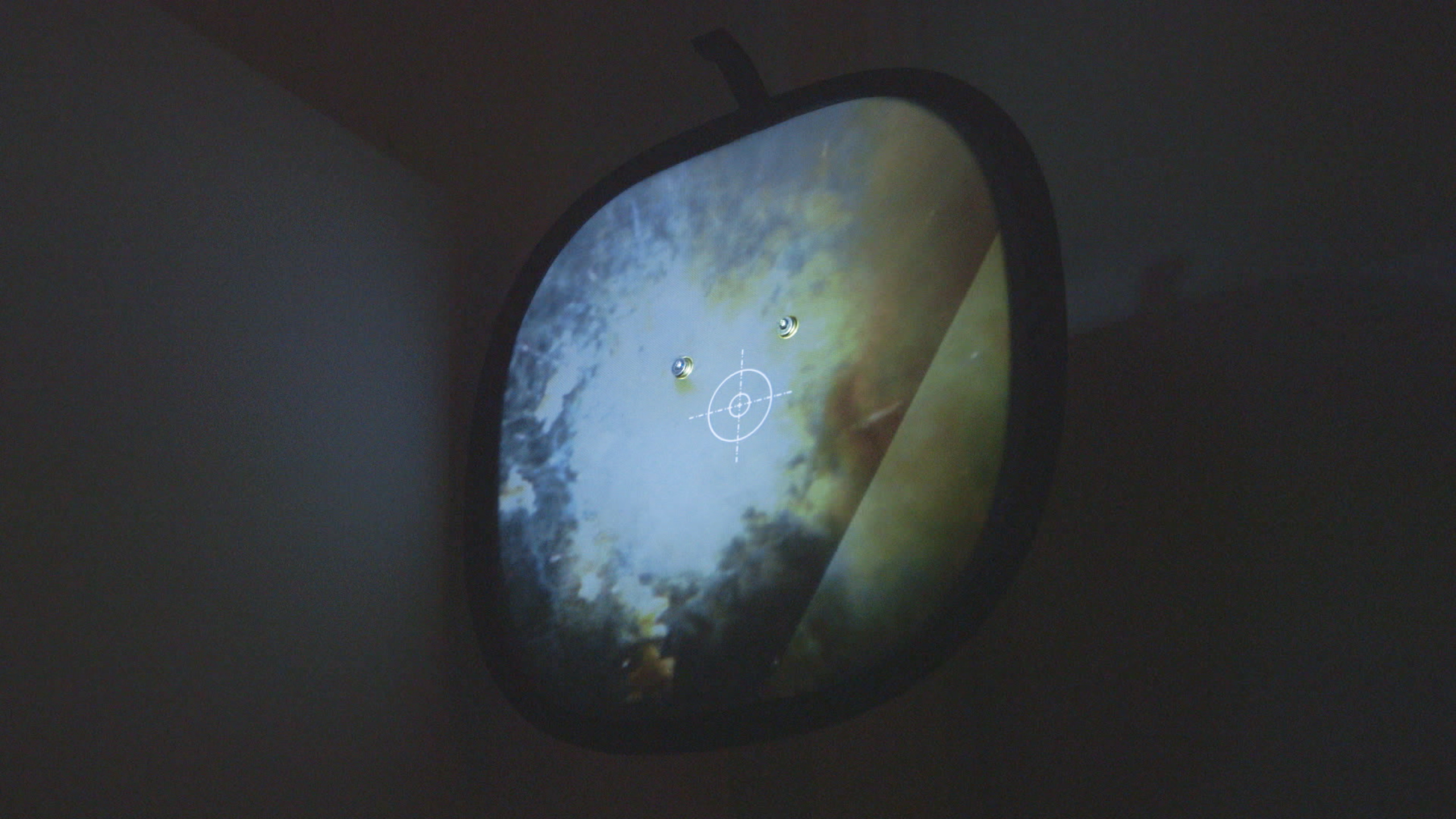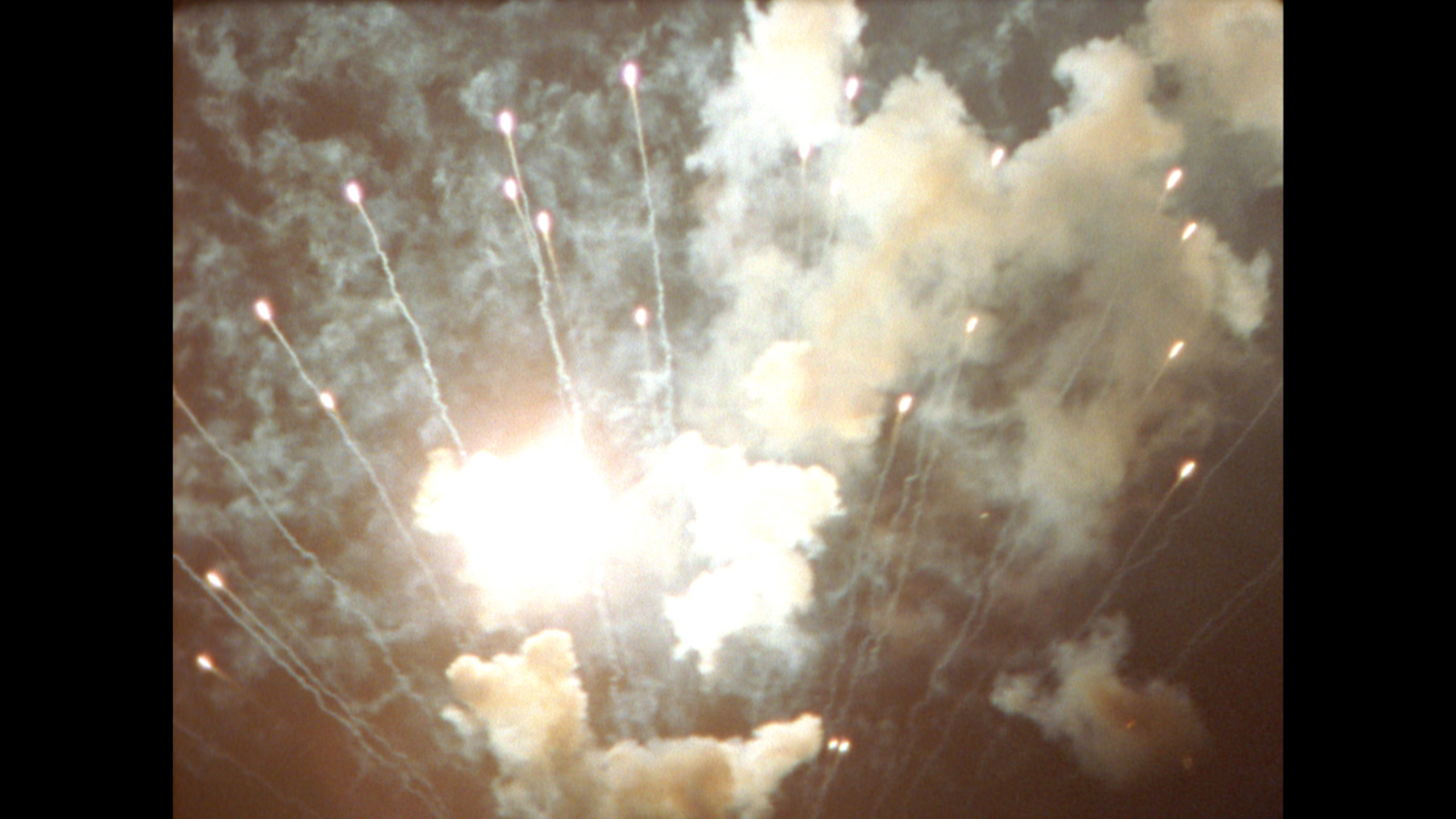 Incident Light
2017 / 16mm Digital Transfer, 18% Grey Reflector, Articulating TV Mount

Fireworks are projected on a 18% matte grey surface. The time between launch and
combustion is omitted, resulting in a series of explosions. The projection surface is suspended discreetly in the corner of a room via articulating TV arm, illuminating the viewer as the only source of light. The photographic tool for measuring exposure is repurposed as transmitter, reciever, and intermediary of light, relating it to the role of film, photography & spectacle in nationalism.
Molt
2017 / (4x) Fiber, Conch, Star Wars Helmet, Electronic Voice Changer, Construction Helmet, Bungee, Fabric, Foam, Bluetooth Speaker, Video

A high-pitched voice emanates from several objects on the floor. The speaker/sculptures consist of detritus wrapped in a ball of expanding foam. Almost indiscernible through the auditory filtration, the viewer must watch one of the two videos playing on the wall captioned with subtitles. Various images of decaying statues pulled from the internet cycle through a slideshow, white noise fills the space. A voice narrates a story about how an ancestor would come and visit them in their dreams where they affirm the existence of an afterlife.